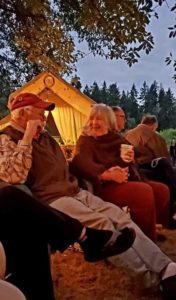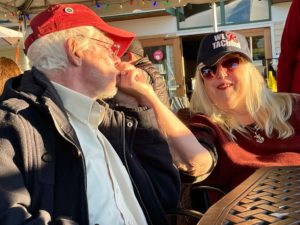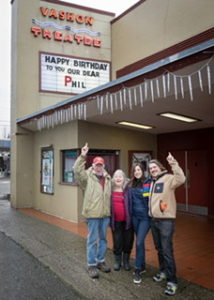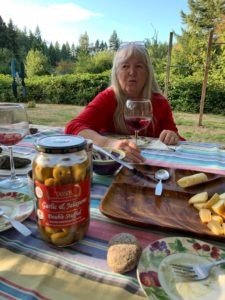 And this blog wouldn't be this blog if "our" Rebecca, (Phil's Rebecca), isn't celebrated here today!!!
I wondered and continue to wonder how it has been for Rebecca to share Phil with all of us… ? And not only Phil, her house, her table, her picnic table, her garden, her land, her ranch, her privacy, her life… Certainly, I cannot speak for the past because I have only known them for the life span of less than 5 years, but if there is something that my heart feels when I think of her, is generosity… a witty cheeky mind creating all these amazing stories that we now can read in her books, and the same witty mind that creates those colorful pieces she knits… … and… a wild free love that her heart hosts for Phil, as otherwise, none of these would be possible…
Well, yes, these are only my thoughts, as I must admit, I am not the Caminoheads who knows Phil's Rebecca the most, but the pictures say a lot…
Happy Birthday, Rebecca!!!
We love you!
Cris