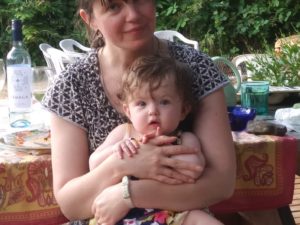 It's all happening here right now, family and friends gravitating in for Wiley and Henna's wedding.  I don't know if I will be able to write much of a post today as I am needed for this and that here starting at this early hour.  Maybe I will make it out to the tapas table with my coffee cup.  Ah, quieter out here and amazingly chilly.
I am just trying to "sing" along over the increasing frenzy.  Sing seems like an apt word.  I suppose I am not used to this many moving parts in my life.  Maybe it would seem simple to juggle all this stuff to others.  But one's own challenges always seem harder somehow.  Anyway, I am a half hour away from making noise.  I always try and keep things quiet after nine at night and before nine in the morning, stuff like mowing and running woodworking equipment.  I have to go in a few minutes and mow the pasture that we are using for parking first thing.
Pilgrims are coming and going too.  I am doing my best to keep Phil's Camino running during this period.  So if you were thinking about coming still come, we are working around all the preparation commotion.
It is all part of our bigger Camino, right?  I talked with Rho yesterday and were talking Camino and how all the parts of our lives fit into it.   The walk always continues or is it the "walk" always continues or is it the Walk always continues?  Maybe all three at once.
So, we will continue tomorrow.  Please pray for me and my family during this period.  The best to you.  Joyful preparation loves, Felipe.x