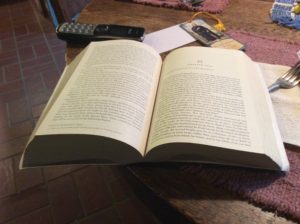 It's early yet and getting ready to get to the airport.  I talked My Rebecca into driving me over which is nice.  Thought that I would check in with you now just briefly.
Maybe give you the next Pilgrims Beautitude so we keep the flow.
BLESSED ARE YOU PILGRIM, IF YOU DISCOVER THAT ONE STEP BACK TO HELP ANOTHER IS MORE VALUABLE THAN A HUNDRED FORWARD WITHOUT SEEING WHAT IS AT YOUR SIDE.
It isn't an athletic event.   It is meant to be walked with others,  maybe not every step but as a whole.  This so reminds me of being on the Meseta in August and no one would leave anyone out there alone exposed to that sun.
OK, off to San Diego and folks down there.  Alperfect, love, Felipe.