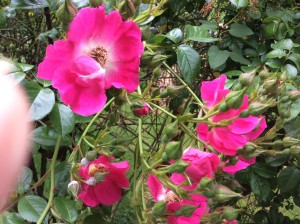 Along with Jennifer and the change in schedule comes the brand new Sunday afternoon walk here at Phil's Camino.  The Wednesday afternoon walk has been really popular so we are adding this PM walk to maybe get more folks here.  Of course the 4 o'clock walk slides right into the 5 o'clock tapa hour which may be the big reason for the attraction.   Either way, as long as we talk it will be productive, right?
I am planning on putting in some hours today on my corn, which really needs it.  Have to cultivate and water.  I am so happy to worry over my little corns these days.
So, nothing much happening here today, which is nice.  Hope to talk with you soon, Felipe.