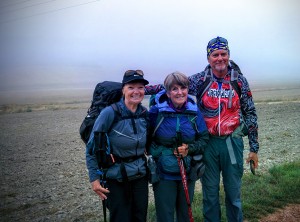 Here are some recent emails between Maggie and myself:
Maggie ~ how are we doing over there? Good, bad or indifferent, doesn't matter. There is no wrong way to do the Camino. We are there to gather insights, right? Insights, insights, insights feeding our inner Camino. Bless you sweetheart. Love you, Felipe.
How lovely to see your msg. Hard to believe one day before Santiago. The deeper part of me does not want this to end. I cannot express my experience on an Android. My battery is almost out so I will recap from home. Maggie
Maggie ~ so glad to hear from you and to hear that you are on schedule. Have to admit that I was a little worried about you but you are fine. Sometimes deadlines can ruin a good thing. I will put up a post with your words. Thanks for taking the time. Love you,, Phil.
Leaving now
..not sure my words are that interesting
I was going to recap when I returned home. Now, off to Santiago!! Maggie