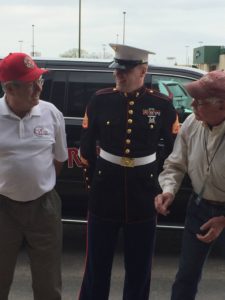 MY PROMOTIONS
There has been some talk about my recent promotion to General and I wanted to give you some details on that and some explanation going back to my promotion to Colonel years ago.  My recent upgrade to General was something totally my own idea.  If not now when?  Right?  But the upgrade to Colonel was by comparison hard fought and I wanted to describe it for you.
Back ten years ago at least My Rebecca and I were on the road north of Seattle and we stopped at a roadside fruit stand.  There wasn't anyone there as it was honor system.  They had lots of fresh picked fruit although I can't remember what.  We were there picking out this and that and a car rolls up and a young man on crutches comes over.  After a few minutes I witness him fall flat on the gravel.   I rush over to help.  And he starts yelling at me, "You asshole, you asshole!"   And I responded, "That's Colonel Asshole to you!"   I back up getting between him and Rebecca.  The only thing we were ever able to figure out was that he was freshly out on his own after his injury and he wanted to function as normal.  Little did I know.  Anyway I left him with my card but I never heard from him but the promotion lived on.
So, I was happy with Colonel Asshole for quite a few years but now with all the added responsibility of my current situation a promotion is in order.  So, I have to explain that this is all in my head and requires no uniforms, paraphernalia or secret handshakes.  This does not change anything in our friendship for each other.  I just wanted to explain.
Thanks for your time.
Felipé.
Posted by Cris on behalf of Felipé.