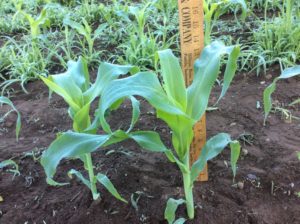 Here is a quote my good buddy Pilgrim Farmer John sent from his home in Iowa.  I mean if there is ever a guy or a place that knows about corn and weeds he does/ they do for sure.  And he quotes his wife's grandfather, going back even further for this:
"I feel your pain! Forty or so years ago when I first started farming here on "the prairie", Cathy's wise grand father said: "You'll work all your life at it, and the weeds will still be here when you're gone". ?"
I'm feeling part of that long proud tradition for better or worse.  Geez, talking about pushing the rock up the hill.  There is something I am supposed to learn here somewhere.
OK, off to the corn to get some lick in on it before work.  Work before work, get it.  It will all be worth it when we sit down to a platter of the fresh stuff in August I am sure.
Love, Felipe.x