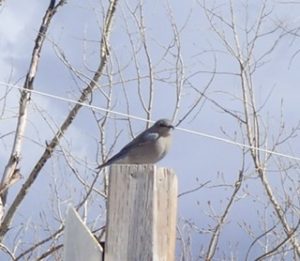 The Holy Spirit comes to the hearts of the Apostles. It is a force that guides and inspires that we are celebrating. This was the force that was needed to lead fledgling Christianity though four hundred years of persecution and beyond.
This is a powerful idea to keep in mind as we navigate through the latest in our world's news. As if the pandemic wasn't enough of a strain we have the riots in our cities. I was up and watched the 7AM news on Channel 5 from Seattle. It was sad and disheartening to see the destruction in our downtown.
It was sad to hear the serious protesters talk of the way things morphed from protest to riot after dark. I think that the average guy here in the area sees that difference and is not blaming the protesters. And it was a good sign that locals were showing up to help clean up by picking up trash and sweeping up broken glass. It looks a mess but as Mr Rogers said, look for the helpers.
So, the world and it's cares is always impinging on our spirit. Let us not lose sight of the important things that need looking after in ourselves and in each other. Let us be helpers.
cloudy Sunday morning loves, Felipé.