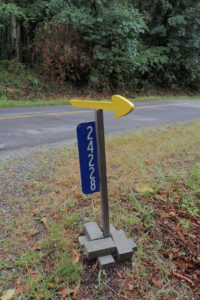 Here we are coping with the pandemic in summertime of 2020. Which means that we realize the dangers and we have safeguards in place and with that we are walking again. We opened up when our governor opened parks and recreation areas. But we are maintaining distancing and wearing masks when that can't be done.
Walkers have been trickling in with most folks staying home. But we are here walking on our same old schedule, no crowds.
Monday 0900-1000
Tuesday 1600-1700
Thursday 0900-1000
Sunday 1600-1700 (tapas after in good weather)
Also coming up this Sunday July 5th we will be opening up a simplified version of tapas in good weather only. It will be no frills and we will be sitting out on the grass in our circle of lawn chairs with plenty of distance between.
Other important items are this year in August, Saturday the 22nd and Sunday the 23rd we are having a small get together we are calling the Corntine🌽. God willing the sweet corn will be ripe and you could come and eat some here and take some home. We might walk and have a small glass of wine but no big party, just a chance to say hello and see each other. Just a quickie.
Then some dates have been set for 2021 for the next Veranda. Can we make it? And that is Friday August 20th through Monday August 23rd! That is here at the ranch of course and hopefully we will be blessed with less restrictions, corn 🌽 and good weather. So put that on your calendar.
just nuts and bolts and other details, love you, Felipé.