Just in from my Monday AM walk. Nice morning here, partial cloudy, dry, no wind. Long ago I stopped writing in my log the comment "Alone", as in I am walking alone this morning, as in no other pilgrims. I am never alone and now when I am the only one walking I write "not alone". Hope that makes some sense.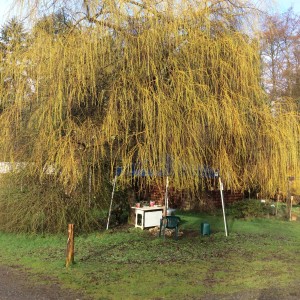 I heard the first hummingbird along Phil's Camino this morning. He buzzed me and I didn't see him, just heard him, the wing beat. They are attracted to red and I had my old standby red Camino cap on, although the sun has bleached it so. There are some Anna's hummingbirds that winter over. Our Jennifer's got them all over her house because of the feeders that she has out. But we don't feed them so they start being here when things are blooming. Spring gang!
So I'm back from the retreat and it was a busy one. Like I'm home listening to hummingbirds so I can relax after the retreat, right? I'm retreating from the retreat. Now I see Island Wood, the retreat facitlity, just emailed an evaluation questionnaire. Hmmm. I had so much fun with their registration form on the blog a few days ago.
OK, a life we have to live and today is important in that, let's go, love, Felipe.