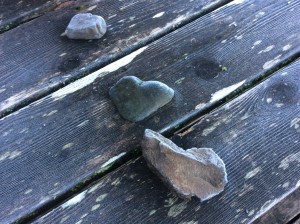 I was in town this morning after my bible class and what did I see but a beautiful black and white three legged dog. It was doing great motivating down the sidewalk with it's human. The scene brought back all sorts of memories of three legged dog musings that I had during a period of my life after getting cancer diagnosis.
I'm so happy to have run across this class of critter. They are totally inspiring really. They don't seem to spend too much time lamenting and seem to be perfectly happy. Can we be so lucky? Can we get over all the "used to be" thoughts and get on with it as it exists today, this happy day? Can we today be the best three legged dog ever?
Patches of blue sky out there, a nice day developing after serious morning fog. Best to you all, love, Felipe.