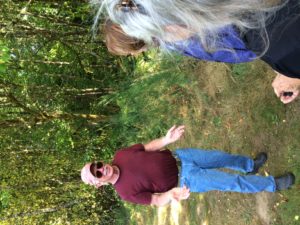 I am sharing something with you that I feel the need to. Not that I don't trust you to understand but because I guess I am reluctant to admit my weakness. Everyday I hear of a new lovely person who has gotten a cancer diagnosis or a new lovely person who this or that is wrestling with the cancer problem. I feature myself as strong and able to handle all this news or able to talk with them or listen to their story on a moment notice.
But it is wearing on me. I do know that I have the knowledge and ability to help others whether they are lovely folks with the direct problem or lovely people who are caregivers that are having their own brand and share. I guess I am describing a form of caregivers fatigue in myself. I must pray for strengthen for myself. I can't really help others if I don't help myself first.
I must pass this along to God. It is too heavy for me to carry but nothing is impossible with him. He is available, I just have to bring it.
Thanks for letting me get that out. I feel better already. Well, off to a big week. I have money making work to do and I have my treatment to do. I have my doctors and nurses to meet with. There are walks and tapas in between all that, pilgrims coming and going. Thanks for helping me cope.
Lovely person that you are, thanks for hanging out with me here, it is turning into a special little corner of the big universe. Big universe loves, Felie.x