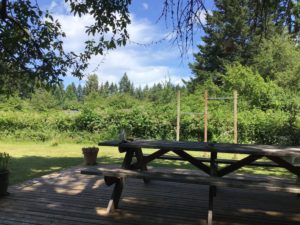 One of those days with details and details and more details. My usual time to do the post is between 8 and 9 AM but here we are with the sun high overhead. Well, it is just a minor complaint really.
It is another good day for corn growing. I haven't peeked at it today yet. I am trying to keep up with the watering which becomes the most important concern as we move into mid summer.
The climate here is sometimes termed Mediterranean which means that at a certain point in July rainfall starts to become scarce. There are probably other aspects of this particular climate type but this one impacts me the most. So, this is what is in the making right now.
Speaking of Mediterranean climate I do know of a friend that has put in a small olive grove of maybe thirty trees. There is an experiment. I guess farming in general is an experiment some would say a gamble. I guess this is what we do, try stuff?
We have a walk later today if you want to stop by.
high summer walking loves, Felipé.