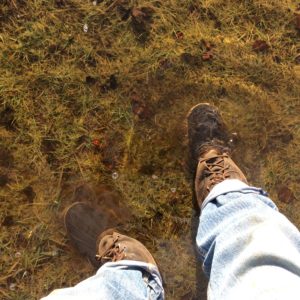 I have to jet into Seattle shortly.  And glad it is today rather than yesterday.  The city had the worst gridlock that I can ever remember.  We had a propane truck upside down at the junction of I-5 and I-90, yike.  So everyone was on the surface streets.  It took eight hours to get the Interstates open and don't know how long to finally clear the backups.   That plus the ferry dock was down, just to add insult to injury.  OK, OK, you're right, that was yesterday but just don't try that where you live.
Things are drying out a little here at the ranch but still have ducks in the puddles.  Transportation on Phil's Camino is open with the exception of one short detour around standing water.  It is always hard to remember this stuff come late summer when there is a shortage of water.  Wish I could stockpile 10,000 gallons for August and September. But that is all a long way off.
One important thing coming up immediately is the beginning of Lent.  Today being Fat Tuesday and tomorrow being Ash Wednesday, right?  Yea, time to put on the finishing touches on our plans for introspection and maybe self improvement.  Well, I haven't done a thing on that account but it's not too late, right Felipe?
On the animal news, maybe something has happened with the birth of the giraffe that Esther has been watching.  And Ann on Vashon captured video of the cougar or one of the cougars here which is pretty cool.  Nice kitty.
OK, speaking of self improvement, time for a shower and final cup of coffee.  Off to my scan at the hospital.  See you later, love, Felipe.