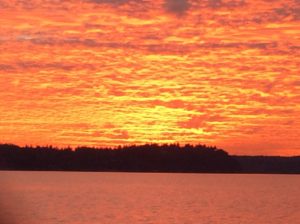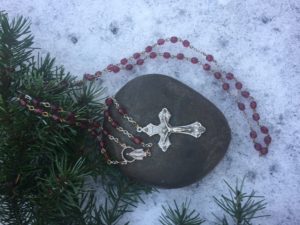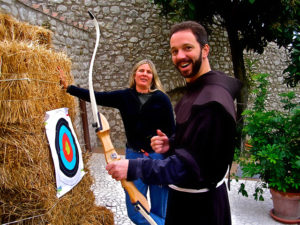 Hardly anyone writes a longhand letter anymore as we are so hooked on our keyboards, as I am doing at this very moment. Yesterday a small package showed up with a long letter and two precious items from Italy. The letter wasn't from Italy although the author has special ties there. No, but it was from Rho SWBC in San Diego, CA.
It is just swell seeing handwriting as it says so much even without the meaning of the words and the meaning of the ideas. Sometimes our Caminoheads leave Comments on the blog and sometimes they write emails and sometimes letters. The letters being the rarest seem to hold the most value. Thank you Rho.
She spoke of writing poetry and about sometimes pieces are written in five minutes, sometimes years and some never finish.
She spoke of Mother Mary and her relationship with her. She filled me in on the Icon of the Lady of Loreto and a vial of healing oil from the same place that she enclosed. Rho said that she had a healing experience there but didn't explain. Would love to hear the rest of her story someday.
But you see, I named Rho our Southwest Bureau Chief and she had little idea of what that meant or what she was supposed to do. But do you see what I see? She just is a gem of a person and her sensibilities I wanted to hold close to the neighborhood here, our Caminoheads blog. Our place where we try and keep the flame alive for ourselves and others. Thank you Rho for just being you.
OK, off to my day. Miss you all. Love, Felipé.