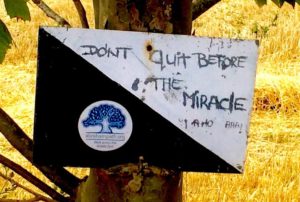 In a land far away and long ago Joe and I really didn't know the importance of what we were up to. It was play but it really had character and it was capable of communicating in that way without words. It was life in the dorm at Syracuse U in the mid 60's.
We were on the third floor of Watson West. Mel my friend from our hometown was my roommate. We basically studied trees as he and I were forestry students. Concerning things that grow Mel's father had come from western Iowa and brought with him Corn, a C in our lives. This is really the first C for us, for me and would play an important role later on Vashon Island.
Yes and Joe, Joe Biden, was one of two Floor Councilors assigned to our floor. We were all dorky freshmen and sophomores and Joe was a grad student with the right clothing, haircut and look. But Joe was involved with us, us the rabble.
We all borrowed things from each other and played on flag football teams that Joe organized and were happy campers. Remember flag football was part of the legacy of the Kennedy boys up in Massachusetts. Joe was plugged into all that, we weren't.
And that is all background to my story. We had a cafeteria downstairs which sounds pretty innocent on the surface but proved otherwise. Later me and two hundred others were hospitalized with food poisoning. OK, so one evening we marched off to dinner to be confronted with the dreaded breaded veal cutlet meal. They were largely left on the plate and not eaten. So the poor artist that I was I collected twenty or thirty of them and carted them back to our lair on the third floor. So, when I should have been studying trees I spent the evening to craft a mobile from these breaded things and a metal coat hangers.
It was hung in all it's funk and glory above head level in the central area of the floor. Ah, the art of it! No one had achieved such a height as I had that day. Was it climbing a mountain, no. Was it swimming the English Channel, no. Was it finishing the great novel, no. But it was an amazing cultural artifact for all to see, to learn from. And who would gaze upon it and ponder the greater questions of the Universe but the later leader of the Free World, Joe Biden. Ah, we trained him and trained him in many ways and I added in my own way.
Felipé, as always.