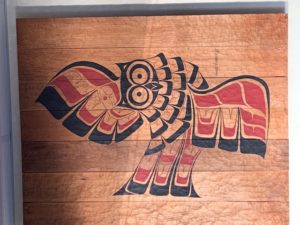 I'm pretty close to exhausted but still standing and it's only morning. We have our normal Monday morning walk and then a few sights to see around the Island. You can't come to Vashon without going to see the Point Robinson Lighthouse for one. And there is a labyrinth that we need to find and walk. But we are all, who are left, mostly enjoying the afterglow of the weekend.
Yesterday we had our standard walk and tapas which is always good. And we had an additional walk in the morning to learn and say the rosary. Our gathering of Bureau Chiefs had our meeting, the first ever. There were five of us present, four BC's and myself. There were four not present. There are minutes that are being typed up and will be available. And last evening before I crashed which was pretty early Padre Tomas very lovingly anointed me with oil and everyone had a part in that. Very special in indeed.
So, it has been fun and loving, deep and moving, challenging and reassuring. It has been all the things that I had hoped for and more. There are a heap of take-a-ways.
heap-o-love, Felipé.