Sunday morning here in the neighborhood. Had way through the proceedings. So much has happened so far it is hard to contemplate that there will be more. Will I still be standing.
The apparent high point of yesterday was the showing of the film and that went well. Great Q and A with Annie, my Rebecca, Dr Zucker, Wiley and myself. It was only the second time that I had seen this version and it held up well. Thank you all who came.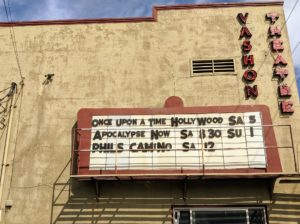 So I am just going to post two items, one from Cris and one from Annie that I see this morning:
Hola Felipe,
What a Saturday…!!!! I am so joyful and grateful for having been invited to this party (not the Veranda per se, but the party that Caminoheads is!)
Yesterday was a day packed with yellow arrows… with hints on how to be a better pilgrim, a better neighbor, a better human… Dr. Z. in the Q&A said that you are a "normal man", then the missal said it was it was an "ordinary day", and in all the reflections each of the "speakers" shared yesterday, we were talking about "daily stuff", nothing spectacular, all "stuff" that is at our fingertips … and I went to bed thinking how the world has changed and will change because of what happened these days… the ripples of the goodness, the generosity, the love, the hugs, the joy, the celebration of LIFE, the companionship, the friendship, the neighborness (catch that new word!), the togetherness, and all the other experiences that can be felt but cannot be named, all resulting from the Veranda.
What a joy loves,
Cris (your neighbor)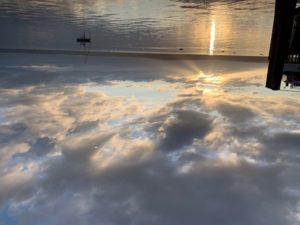 Hey there Felipe,
What a beautiful sunrise this morning. It warms my heart to think of the sun rising over all the pilgrims sleeping all around and bash on Island this morning.
Pilgrims from here, there, and everywhere. All with that beautiful heart and soul of a pilgrim, the pilgrim spirit that loves to give and also delights in receiving, the pilgrims who love to walk and talk, to laugh and cry with one another, to listen and to share with one another. You created this space this weekend, Felipe! How grateful I am. Or maybe it's like you said, it created itself. Maybe it is beyond you, and we have just touched the hem of what is truly possible when we let love be our guiding force.
I am so grateful, for so much. Thank you.
Peace-
Annie
Am I the luckiest guy in the world to have fallen into this situation with these folks around me. See you tomorrow.
touching the hem loves, Felipé.