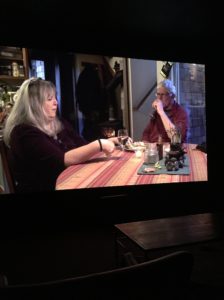 It's quiet now and two days past Friday and the showing of So Far So Good. It rained and hailed but we persisted. And the wonderful QandA. I am so so honored to be part of those happenings. That one had especially gratifying with tremendous chemistry.
Elsewhere we have news from the Camino, yes, the Camino de Santiago and Astorga specifically. I think that this is a first. We had a meet up between one of our Caminoheads, Debra Jarvis with Ron our Bureau Chief in Astorga. Debra was here at the Veranda and several days after that she was off to walk the Camino. I had been texting with her and set her up with our folks who live along the Way. Yes, very cool.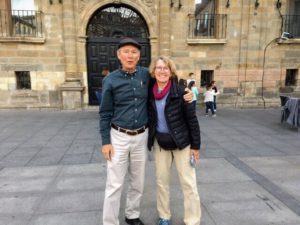 I'm happy. Here we are making news locally and abroad. Sort of almost a juggernaut!
juggernaut loves, Felipé.