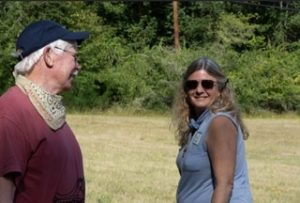 Lots of dishes and debris to get through but it was worth it. Wiley and Henna were over for Christmas morning and then later for dinner of venison roast and pumpkin pie. Wiley contributed the meat and Catherine y Dana had made the pie from scratch. Well the venison was pretty much from scratch come to think of it.
Lots of greetings for my birthday and Christmas have come through by various means. Thank you all. Even though we can't touch physically we are doing our best. Just had a call from my cowboy chef friend to say hello. Had to have him write in August 20-23rd on his calendar for the big party. Think you will be ready?
A few more days to News Years! Seems to me that will be a big celebration. Let's turn some corners!
We got a work day today. It's sausage making day. Making it in bulk, in other words no casings. Two kinds breakfast and hot Italian. It is a chore but like so many things worth the work.
Time to go for me. Take care for now. Miss you.
more to come loves, Felipé.