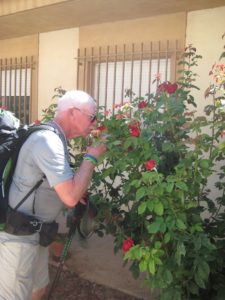 Hi, I am weeding and mowing, it feels like summer. We are eating out on the Veranda most evenings. Walkers in shorts come by. This is it!
Time to get some hotdogs for the grill. Yea, what happened to them anyway, kind of out of vogue right now. Shopping day today, I am off to town in a minute and I'll see what I can find at the IGA.
Also, something coming up in July concerning Caminoheads that I just saw. And that is, of course this is in the God willing catagory, sometime in July we will have written two thousand blog posts. That is pretty amazing and I am thankful for the longevity to have gotten this far, and this far in style! And thank you to my readers for th comments and inspiration over that time.
I really have to go for now, lots of moving parts to my day. Good to be with you though. Summer loves, Felipé.