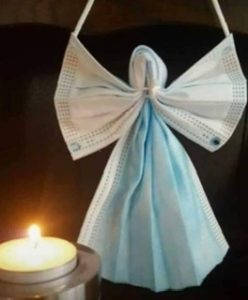 It's Today! My Rebecca and I off to Vashon town to get shots later this morning. We are so excited. It feels like a big piece in the puzzle to getting back to normalcy.
I hear Bill Gates is working on preparations for the next pandemic. Personally I am glad someone is because I for one am going to be so ready to forget this whole episode. I will be so gone, so rear view mirror.
Was just looking on my family tree on my mother's side and I see a child that died in 1920, my mother's brother, my uncle. This could have been related to the Spanish Flu outbreak. Hmm. We are hooked into history by living in the times of these major happenings.
Then there is the problem of Spanish in the phrase Spanish flu. If I am wrong on what I am going to write someone let me know but I remember learning that the Spanish really had little to do with it. All the European countries had the flu and all those countries censored their news to deny that fact except Spain who freely reported it. So it appeared to most that the thing started in Spain when it is now believed that it started in the US.
Well, how much fun can we have with epidemiology? Let's have our fun now because as soon as this is over it will be party time and we will be on to other topics and pursuits so quickly. We will be like the Jetson's blasting of for summer vacation!
Hey, off to walk and feed the birds. They are chowing down this time of year and I can hardly keep up with them. The trail is pretty dry with almost all of the standing water dried up. Only one small detour.
small detour loves, Felipé.