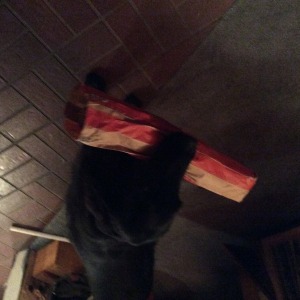 I am going to be shy a post over the last few days but it has been super busy and every nook and cranny of our time seemed to be filled.  We got to the Island on Saturday after being with Sister Joyce and we spent the rest of the afternoon capturing a couple of hours on the Camino here at the ranch.  And the weather, although stormy and rainy in the morning gave us those hours with beautiful sunshine.
Then yesterday after church we were busy again with sometimes two cameras going at once to get everything in the remaining hours.  A little crazy at times but it was a great opportunity as the weather cooperated again which around here and in this time of year is a miracle.  So the afternoon progressed to the evening and people arrived to be at the potluck.   And we were still filming into that and doing a last minute interview with Dr. Zucker and me and Annie and me.  And it seemed like the super heavy topics were there at the end.  And finally it appeared like we were talked out and we could go eat and relax.
Dinner was great as we had provided chicken and Italian sausages cooked by our dear chef friend Stephen.  And Rick and Carolyn had made paella and Kelly a chocolate cake and there were salads galore.  So it is dark by now and our son Wiley has the bonfire going full bore and finally everyone is having a drink and getting getting in the mood.
So this whole time Sture our beloved dog who has had end of life type issues with his health was cruising through the crowd looking for leftovers just like normal.  He is next to Rebecca and myself and he just keels over and was gone in a minute, like dead in a very short minute. Yea, right there so quick and easy right with us and right in the midst of the the whole gathering.  Amazing.
We carried him out on a quilt made by my grandmother and put him in the back of my truck were he loved to ride.  We laughed and we cried.
Love you all, Felipe.