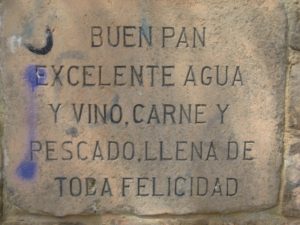 Well, after playing with so many possible names for the August get together I have settled on The Veranda. Yea, The Caminoheads' Veranda. It will grow on you, I guarantee.
Maybe this came partially from a naming trend that has been happening here on the Island. We have a informal music venue that has been happening for a while called "The Coop". And then recently another popped up called "The Greenhouse". Also small, friendly and informal. So we are right in that zone.
We had a few oysters for dinner last night. Haven't had any in a long time, exotic little units. Maybe we could round some up for the Veranda this summer. We barbecued them on the grill and put them in butter and cocktail sauce. Then eat on a Saltine. No fuss, no muss.
I am terribly excited about the Radical Remission film that I have just heard about. I see that Ronaldo CABC has put
up my blog post about it on FB. And I did get to send a email to Sister Rose Pacatte, a film critic, about it too. You may hear more about this, yes hopefully.
Maybe oysters on the Veranda. We covered that already Felipé. Ah yes, just trying to work in the word Veranda as often as possible here today.
Off to work, love Felipé.