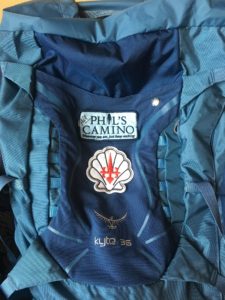 Off to the airport and Orlando tomorrow. It will be another world. Here we are going to weed and water the little corns so they will be happy while I am gone. They are two to four inches tall now, getting on up for the Fourth of July Knee High Test.
Things are shaping up for the Veranda. It is starting to take on a life of it own which I was hoping for. Getting this many fantastic people together in one place will be enough to start something good happening. The rest is just details.
I am lost for words today maybe because half of me is on the plane already. So, I will let you go early. I am sure that you have plenty to do there where you are.
Thanks for coming and adding to the Caminoheads' Neighborhood.
Thursday loves, Felipé.