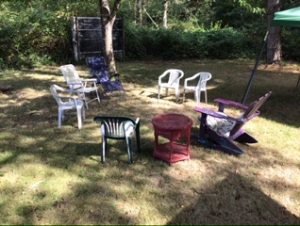 The 28th of December today and betwixt and between the big holidays. If we were kids we would be lost in the glamor of our new toys. But now it seems more of a time to rest up and clean up. Debris from Christmas seems to last for days no matter what hiding out here and there.
The sausage making got wrapped up yesterday with 45 lbs of product all together. It's all in the freezer now waiting to be called to be parts of happy meals in the future. "Sparky" our grinder made it through another yearly session as did I. He is one champ. May have to have him stuffed when he finally sparks out.
And then there is my Friday appointment coming up with Nugget at the Institute. What a way to celebrate New Year's Eve? He thought it would be a good idea.
Hope that you are doing well where you are today. I know it may not feel like our old normal, right. But we are called to do something with this. Cris would say what is the opportunity? That is what we have to find and act on.
finding and acting loves, Felipé.