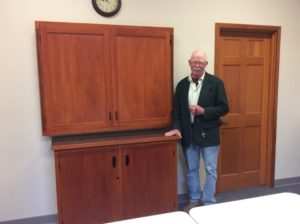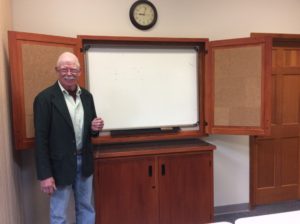 Yup, in that packing mode, with a hundred details that all seem so important.  Just back from Mass with Catherine where Father David gave me the Pilgrim's Blessing and handed me an envelope of people and things to pray for at Lourdes.  Off in a few moments to My Rebecca's church because she is giving the sermon today.  Then at 4 is our walk and tapas.  I better have the majority of my packing completed by then.
Making myself tired thinking about all this stuff.  Have to trust that it will all come together, which it will.  Tomorrow evening having dinner in LA with Annie, Padre Tomas and some of the Padre's fellow priests.  Looking forward to being there with them  for this get together.
Have to give you a report on our first supermarket parking lot tailgate party of the season.  It was nice and warm in the sunshine for Catherine and I to eat our bagels, donuts and coffee and talk theology.  She named this tailgate theology.  People pass by and say hi or they linger for a few minutes to talk and we sprinkle Camino dust on them.
It is quiet and peaceful here right now.  Time to take a few deep breaths and be grateful.  Ah, that is very good.  My Rebecca's homily today is on gratitude so I am in the groove.  OK, time to go.
If you have anyone that I can pray for in Lourdes let me know via email.  I will try and make that happen for you and them.  Also the blog will continue there.
Later, love, Felipe.