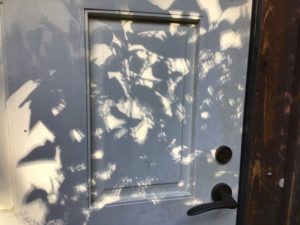 Hey, good morning. Excuse me, I have to warm up my coffee, got cold while I got sucked into FaceBook. OK, that's better.
Kevan is out of England and showed up a few weeks ago commenting on the blog here. He seems a world traveler and overall interesting fellow. He wrote a paragraph about Carl Sagan. At the moment I can't remember the thread of our conversation but this story is a gem so with his permission I am putting it up today.
"And, as best we can tell, humans are the only conscious beings capable of seeing beauty? Of course the only other beings we've ever encountered are on this planet so perhaps our knowledge is a tad limited. Now how does a dog see a waterfall or the Milky Way stretching across the sky? Obviously we can never know. I was reflecting on the strangeness of life a few days ago when I was reading about Carl Sagan, the astronomer and broadcaster,is seems that his grandfather was a human ferry in eastern Europe on the River Bug, I think part of the Austro Hungarian Empire then. He would for a fee piggyback people across the Bug at a shallow spot! Could he, the grandfather, ever have foreseen the plaques designed by his grandson have now exited the solar system on the sides of Pioneer 10 and 11 and Voyager 1 and 2. I had to look up the Bug, it's the border between Poland, Belarus and the Ukraine and it turns out I'd crossed it 3 times my self but by train(2x Trespol, Poland to/from Brest, Belarus) and bus(x1(I flew in) Lvov, Ukraine to Prezmyel, Poland)no piggyback's for me!" Kevan from England.
That reminds me so much of one of my favorite stories, Mr Lucky Straw, a Japanese folk tale. We read it to our kids endless times. Anyway here it is for you:
lucky loves, Felipé.