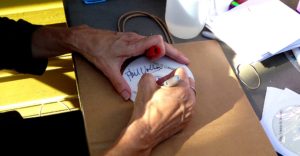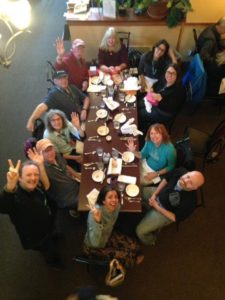 Here we are regrouping after an incredible weekend adventure at the Port Townsend Film Festival 2016. Time to get back to the adventures of Ordinary Phil here at Raven Ranch, writing blog posts and such. Was just looking on Facebook and there are great pics that I shared, so check those out.
I might share some of the high points on PTFF for me. One was the birthday dinner for My Rebecca on Sunday evening, she had so much fun after not getting into a movie that she really wanted to see. Sometimes Plan B's can be better than Plan A's.
The Q and A's after the screenings are always special. Talking with audiences is precious. They come up with so many great questions and we do our best to answer them, to honor them. We are always with the people from other short docs so it is interesting to see how they operate. This time we were "thrown" in with Coffin, the yoyo master, with the film "Throw". I will have to say that I enjoyed him immensely after getting to know him. Someone in our group took some pics of us together, would you get them to me?
I think that I wrote about this before but I got a kick out of how many people recognized me and My Rebecca on the street. We had numerous great conversations continually. It was hard to get to anywhere on time for everyone saying hello and wanting to ask a question.
Then hanging with our Camino buddies is always special. Every evening we had a get together to tell stories and laugh. Well, you already know if you have been reading this blog that hanging with Camino people is pretty much my vision of heaven.
OK, Erica is coming here today so that will be special. And I have a couple of jobs to take care of before that. Time to go for now, cool hanging with you, Love, Felipe.