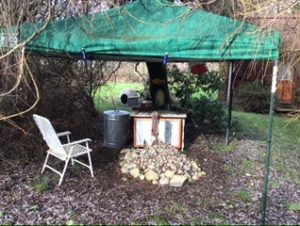 Woah, the 25th of June? Where did this month go? Anyway, back from my visit to the Institute in the big city. I was so exhausted last evening I just collapsed after dinner. Some visits are more stressful than others. But I'm rested up now and ready to go at it again!
So, two things were pluses yesterday. One I am up to 170 pounds, up from 167 at my last visit. Ok, pour on the Klondike Bars! So, that is good as I was worried about this. I am trying to get to 180 again.
And the scan results are back with only the very slightest of growth. Hoorah! Another scan in the books, so happy. I was reading of a woman's cancer story in my David Brooks' book Second Mountain the other day. And she was comparing scan results to Olympic medals. The gold is for shrinkage and the silver is for stable. And she said that there was no bronze but I beg to differ. I have a pile of bronzes, years worth. Oh, I've gotten a few golds and silvers now and then but I am a definite bronze guy which is God's way of keeping me on the edge of my seat with my mortality awareness high. So, there is Doctor Gold's and my interpretation of the situation.
Walking in a few minutes. People coming today to walk and people coming to help weed the corn. I am one lucky guy.
one lucky guy's love, Felipé.