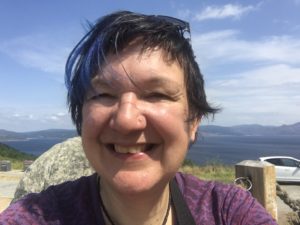 I'm off to Spain in ten days to spend a month walking my beloved Camino Frances before starting six months of chemo in early September. My cancer is ultimately life limiting and I'm probably as well now as I'll ever be. A friend is going with me and I'll be walking just 10km or so a day. I'm not strong enough at the moment to do more.
It has been interesting to experience people's reactions. These have ranged from "you go girl" to "are you mad" to "you are putting other people's life at risk".
I've sat with the question of going. If I had all the time in the world, I'd delay til next year. But I don't. I also I think have a different attitude to risk than some. Yes, there is risk involved. But my entire life is risky these days. Living is risky. I think many of us including me have been insulated from life risk. We haven't had wars or famines to deal with. So the "new normal" feels frightening. I have many healthy friends who won't leave the house at the moment.
But we have to choose. I have to choose. Do I engage with the world with all it's wonderful and beauty and also with its Covid risk. Or do I hide. I'm choosing not to hide. I'm choosing to go to Spain and walk. I won't be stupid. I'll be wearing my mask and keeping my distance, but I'm going.
And it's given my life a new urgency and joy it hasn't had for a while.
Karen, Cambridge. Caminoheads England Bureau Chief.