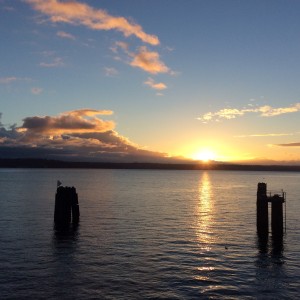 Right, I would love to celebrate this one if I only knew what to do. Does one actually box or are other sports OK, ping pong maybe? Or does this have to do with actual boxes? Boxes are fun, I guess. Would someone enlighten us? This is a British deal maybe. See I don't know squat on this one, need your help.
OK, here we are, blog time. My favorite time of day, well maybe a close second to tapas. To be with you is special though, here or at tapas. If you could help me figure out the day, that would be helpful. If you could check on this blister right here, is it OK? Just want to see you and laugh at your jokes.
Ah, our daughter and grandson just checked in on FaceTime. My Rebecca usually covers this activity but she is still in the sack. Yea, had to see all the new toys that Osian got. The basketball hoop looked like a big hit, Rebecca's idea.
While I am thinking about it I want to tell you about something that happened the other day to the Cancer Commandos. We received a nice compliment from one of the nurses. You guys know that Our Jennifer and I travel together to our appointments and we get our treatment together, well adjacent to each other. All this sort of stretches the place's privacy policies. But we have everyone trained now to handle us together. This includes having a table right by our two chairs at the treatment center so we can unpack our table cloth, candle (battery power) and picnic lunch. There was a rumor that we were sneaking wine in but I don't know how true that is. Anyway, the staff is always checking in to see how the pumps are doing or if we are comfortable or just to hang out with the Commandos. This time we were done with soup and sandwich lunch and we were sort of lounging with the candle burning, me blogging probably and Jennifer reading a big glossy magazine with the general chaos of the hospital going on around us. One of the nurses walked in on our cozy scene and said, "You guys look like you are in your own living room." Somehow at that moment we were successful! Nice, Commando Caper completed in style.
OK, time to make turkey soup with the leftover of the Christmas bird. See you tomorrow. but love in the present, Felipe.