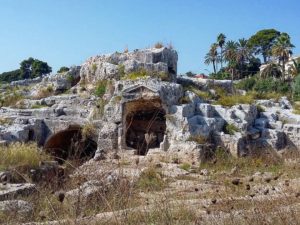 Arches seem to show up in all sorts of places. Lucia, a true and blue Caminohead sent in this pic of Archimedes grave in Syracuse just to keep the whole thing going. Syracuse I think is in Sicily. Lucia is from Sicily.
Here is another random deal for you. James, the Most Interesting Man in the World in training, came up with this rattlesnake pic from our hunting trip. In the tall grass there, see the triangular shaped head. You have to look for it.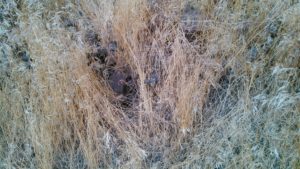 How about that Series game last evening? Wow, probably the best baseball game that I have ever seen. And that came after the Seahawks/Texans football game that was also epic. Man, we were worn out after all that. What a time of year for sports!
OK, well pretty random today. Some days are like that. Maybe there is a special name for that. See you in twenty four hours, love, Felipe.