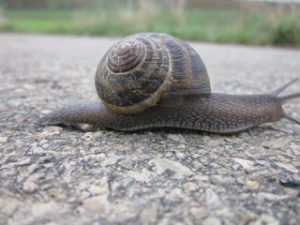 We all faced a certain amount of reentry problems when we finally had to break off from the Camino. I personally realized that I needed to get out of there for I was throughly exhausted and had no more in the tank. And then I faced two months of reentry when I got back home. Thank you Rebecca for putting up with me.
And at a certain point we all accomplished some sort of compromise or agreement that allowed us to function. Our old life made peace with the Camino and our new life made peace with our old life and it all seemed to work at a certain point. But what happens after that? Do we know where to go? Do we keep the flame alive? What does that path look like?
That has got to be very individual. Everyone needs to cobble that together on their own at their own pace. And I think that this #8 gets us prepared for that. We are really in this for the long run.
To sort of change the subject we had two new pilgrims come to the walk yesterday. It has been so long since anyone new has come along. The Covid has really thinned out the visitors over the last year. So we welcome them and hope that this is the beginning of a trend for our Springtime.
Off to walk this morning in a few minutes. A light rain is falling. All the snow is gone. The birds need seeds.
Monday morning loves, Felipé.