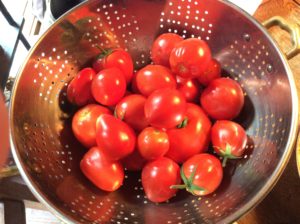 It does happen to be gorgeous out right now. It is that time of year for this to be common if this year is like others. This is 2020 though. We are so used to walking that everyday really is a good day. Steve our CNWBC once gave me a quote out of Norway: "There is no bad weather only bad clothing." Well OK.
I will be out there this afternoon at 1600 or 4 PM. Walked yesterday but not the whole way. I have been having trouble with my feet lately and need to get to the foot doc. But today they feel better. I have not been able to figure what causes them to flare up. But maybe I can get some help with that.
Also on my mind is that hardly anyone has been here since we opened May 5th. We are open with a couple of restrictions. One distancing is always maintained and for now tapas has been out. Once the weather gets more stable and predictable maybe we should up the tapas again so we can have them outside. I have had the thought that maybe visitors are only in it for the tapas but that can't be true, can it?
OK, let's set a date! JULY 5th WE WILL HAVE OUR FIRST TAPAS. How's that? We will keep it minimal, distanced and safe. We can do this.
OK loves, Felipé.