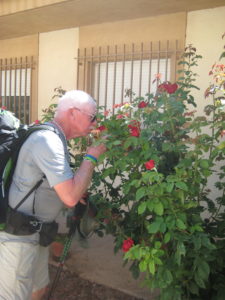 Dear Caminoheads,
Apologies for the lack of posting these past days; life has been eventful lately. There is a lot going on at work in general, lots going on in my own projects, and because that is not enough, I was offered to apply to a new position at work, actually I applied to two, so there have been lots of meetings to prepare for the selection process, in addition to my regular work, and in addition to getting things ready in advance because… I am leaving on vacation in less than 3 weeks… and for 3 weeks!!!!!
It sounds so odd… not to actually be on vacation, but having a plan, an international flight ticket, real luggage, etc… The last time I was out of the country was late October 2019 and it was just 3 days, visiting Brazilian friends before that, that year I had gone to Boston, Chicago, Boise, Vashon Island, and Warsaw…
I truly wonder how it would be to be in an airport and inside a plan after so long, but I am so excited that I feel it will be perfect!
There are some other things going on here: fixing things at home, organizing from booking a plumber to the reception of the groceries when they arrive, fixing the car,  and I have a full time job… oh, and I missed to say that my brother (who went to leave in the USA in April last year is here visiting.
More tomorrow, promised!
By for now, loves,
Cris