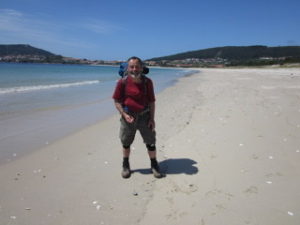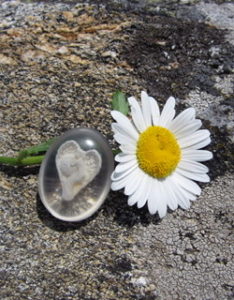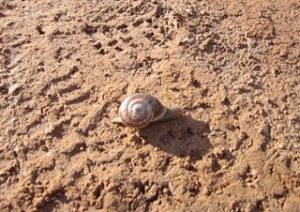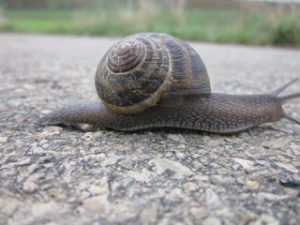 TITLE :- THE CAMINO'S TEACHINGS.
I just want to expand on the Alligator/Crocodile sightings.
I'm amazed at how we all walk the Camino and yet see many things in different ways.
I remember clearly the day I left Fisterra for Muxia. My original plan was to stop walking at Fisterra and take a bus to Muxia only to find that busses did not run that day.
I left early that morning on foot.
Not many Pilgrims on this part.
At one point I saw a lone Pilgrim in the distance. I slowly came closer just as he wandered off the path and started walking across a newly tilled vegetable garden which obviously belonged to the nearby farm house. I felt outranged at this seemingly inconsiderate act. About halfway into the garden my fellow pilgrim came to a sudden stopped and kneeled on the ground beside the pea netting which was strung across the garden. After taking a more careful look I realized why this Pilgrim had walked over the garden. I followed and joined him. Both kneeling, in silence, we slowly untangled a little bird that was caught in the netting………..
A Camino lesson for yours truly.
Another of the many personal lessons that I was given was to slow down my walking pace. On more than one occasion I had picked up my pace only to have a Snail come out of the grass beside me and cross my path………
Life continues to teach us………….
Solvitur Ambulando.
William, Caminoheads Canada Bureau Chief