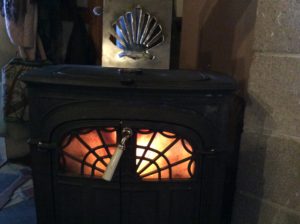 Where are we? Let's see, it's Friday today. When was Christmas, Wednesday? And New Year's Eve is when? I have to look at the calendar. OK, that is Tuesday coming up. I am so confused with this, It all seems a jumbled.
But one thing that I do know is that not a single fruitcake showed up so far. I know it seems like a small thing but maybe it is the sign of something. Maybe a trend. I'm calling it good.
So, now at this point I am going to just put one foot ahead of the other and walk my way slowly through the rest and of this season. People are coming and going and I just want to smile and make the best of it and get through it.
Am I going to make any resolutions? Hmm. I don't know. I have never been big on this but I do feel the need to make a change or two.
OK, a shortie today. Might be halftime in the holiday season. Time to take a breath and regroup.
what is candied fruit anyhow, loves, Felipé.