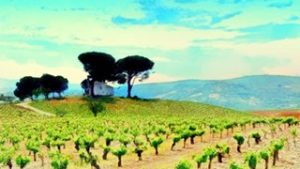 Thanks Ryck for your message yesterday. It was a message from "ground zero" or close since Ryck works in DC but I don't know if he is going into work or not these days. So, if he isn't in DC proper he is close.
But not a peep from him about this situation or "crickets" as people say now. He chose to give us that wonderful vision of the house on the hill from the Camino.
Yes, I think we need to check in with the things that inspire us and sustain us in these trying times. We need those touchstones to keep us righted. We need to know always which way is up.
Thanks Ryck. Thanks for your effort and your inspiration. We move forward more easily now with your help. And as we go we are thinking of our own touchstones that maybe we need to dust off and shine up.
dust off loves, Felipé.