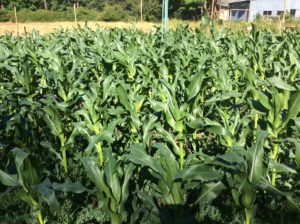 Thank you to my readership for all the comments lately.  I especially enjoyed and profited by the ones about my homilies at the Santiago Church in CA.  Speaking in front of a crowd is not in my background but seems to be what I do now.  Still getting used to the idea that it is a tool in my tool kit.
Comments on this blog site really make things happen for me.  With people reading without commenting it is hard to figure what everyone is thinking out there.   It brings the whole thing to life for me otherwise I am just lecturing.  And maybe more importantly a comment can steer the conversation to a new area that needs exploring, something or someplace that I hadn't considered.
One of my best commenteers is Pilgrim Farmer John but he is riding across Iowa right now on his annual trip.  Our banter has led us on all sorts of interesting conversations.   Stay safe PFJ.
Also at the bottom of the comment page there is the signup to get Caminoheads automatically.  If you successfully get that figured out the blog post will just show up in your email whenever I post it, easy peasy.  This is the best way to do it.
OK, off to work, see you all tomorrow.  Love, Felipe.