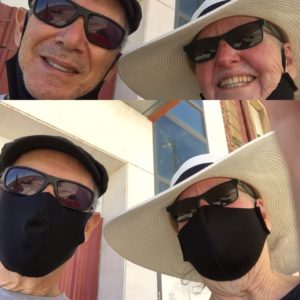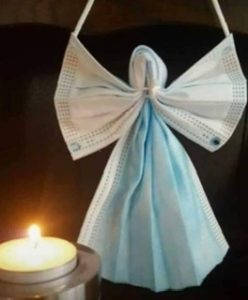 Camino Angels
Much is written in books and on social media concerning Camino Angels, those people that enter our lives along the Camino at exactly the time we have a felt need and they remove it from our 'worry list.' Or they leave us with a few words that blossom into just what we need later in our journey. Sometimes these angels disappear once their task is complete, but they may become friends for life.
Many see the Camino we walked as a metaphor for life, in a way we were walking the Camino before we even decided what shoes to wear. You were on it before you even heard of the Camino. And as most agree, it sure doesn't end in Santiago. So where were the Camino Angels before and after? Well, I'd like to suggest that they were there all along and that we were so occupied by Doing Something that we missed them and their gifts. We weren't, as they say, "In The Moment."
If you think back upon your time walking towards Santiago de Compostela and a smile comes to your face I bet you have an Angel story yourself. If so, please pause reading this now and spend a few moments remembering how you felt before and after one of those encounters.
Are you warmed up now? Or didn't you have such an encounter to recall?
If you are nodding your head "Yes, I know" or are shaking your head "No Way" you both can try this absolutely free treat with no small print attached. The "Yes, I know" people can be on the lookout for someone to be an Angel to, the opportunity is coming your way. Many people find themselves in dire straights due to the changes brought upon us by the events of the last year and are just ripe for an Angel to do something amazing.
Those saying "No Way" can just be a tad more open to the meaning of that "coincidence" or opportunity that comes out of no-where. Embrace it and then tell the story to someone.
And both groups can practice gratitude – being thankful – for being able to give or receive these special gifts.
With Angelic love,
Ronaldo in Astorga