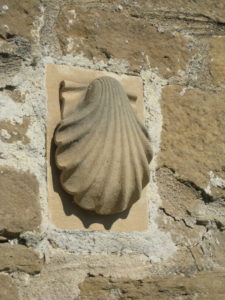 Yea, on the fifth of May we are going to OPEN Phil's Camino. The Governor of Washington State, Jay Inslee, had a press conference today to open parks and recreation in the State. I am placing us in that category, a management decision. He pulling that date out of his hat so we are going with it.
Of course we will have to have some restrictions of the social distancing kind. And no tapas for the time being. Just walking and socializing as we go. What do you think?
So, that Tuesday we have the afternoon walk at 4:00. Then we will just continue on with our regular summer schedule:
Monday 0900-1000
Tuesday 1600-1700
Thursday 0900-1000
Sunday 1600-1700
🌽🌽PHIl'S CAMINO TO OPEN MAY 5TH🌽🌽
Also we are going to be moving from Santiago, Spain to Assisi, Italy to walk the Saint Francis Camino. That's from Assisi to Rome. I am scrambling to organize the start for that. So we will have more on that here soon.
🌽🌽PHIL's CAMINO TO WALK IN ITALY🌽🌽
That's the way it is loves, Felipé.