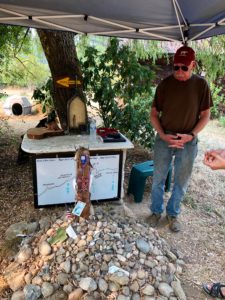 Well we swept them off their feet here in Indianapolis! Totally wonderful festival here, the Heartland Film Festival. Met many interesting and amazing people. People listened to my stories and laughed at my jokes, what a great place. Hehe.
Yes and we did capture an award. It is maybe the Best Documentary Premiere. That's pretty close. Anyway it was just an awesome experience and it gleaned us $3500 to add to the fund. Yup. Yea, team!
And a big thank you to all the dear friends that drove and flew to be here with us. You guys made the experience so much richer. So proud to be in the same playpen with you guys.
So we are unwinding at the moment after all the hoopla. We are flying out tomorrow to get back to you there in Washington. Pray for us. Love you again and always, Felipe.x