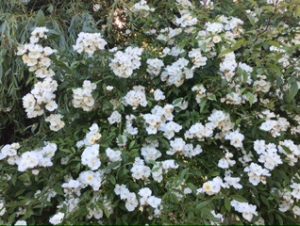 Maybe read some of the Comments lately. There are storms around and psychic storms around. Dreams abound. We have need to be steady, to remain balanced in our groove.
Kevan from England in opening his comment says, "The Universe is poetry, the mind of God?". He is very steady and he always exposes me to a magnification of our conversation that causes me to temporarily wobble but it is an educational wobble. I straighten out and am the better for it.
Then there is Pilgrim Farmer John's comment. Read all of it but just a few lines here, "The dream theme (you like that? I thought so.) has infected the lot of us as well. My Cathy had to physically shake me awake last night as I was in the "fight or flight" mode of an unexplainable dream." Wow, we got drama!
I don't know what this is all pointing to but there seems to be general unrest, general turbulence. Maybe there are changing alliances and amplifications around. It seems we all have to get reacquainted after this pandemic. We all seem strange to each other. I am not saying that about our relationships here in the neighborhood as we have been communicating the whole while but out in the world.
Thank you for being here. Thank you for giving me the neighborhood to hang out in. Thank you for reminding us what's important. Maybe just a general thank you.
amplification loves, Felipé.