We have the ultimate second hand store here on the Island called Granny's Attic.  One time years ago I was there and met a book entitled Mapping by Author David  Greenhood.  And I did my usual test by opening to a random page to see what was going on and what did I run into but this very story.
This very story is definitely on my top ten list along with St. Paul on the road to Damascus or Moses parting of the Red Sea.  So this guy our today's story guy was a poet and a librarian and he figured out most elegantly an important scientific measurement way ahead of science.   One guy with a little math and a big imagination.  Are we capable of stuff like this?  Can discover things in our backyards?  You'll like this: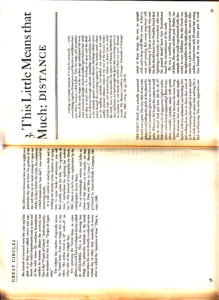 Yours, love, Felipe.