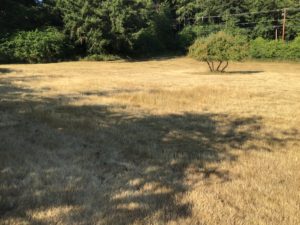 I was driving home after my weekly shopping trip to the IGA. There was a young man trying to get a lift going my way and I just pulled over without a thought. Well, actually I did have a thought and it was a memory of Catherine's recent comment about maybe doing something for a person of color. In a glance I had seen he was an Asian. But I didn't think about the Covid which makes hitchhiking a hard business. He was happy to get picked up.
This young guy's story was that he had been in a really bad skateboard accident and he has found himself on disability. And now he was trying to reinvent himself to get off disability and get on his way. He was volunteering at local small farm which is where he was trying to get to when I met him.
I had a feeling that Wiley would know who this fellow was and vice versa. And that was true as I introduced myself as Wiley Dad. I felt for the guy as he told of trying to extricate himself from the trap of disability. Our conversation was coming to an end as I neared his destination. He was saying that he felt that it was strange trying to reinvent himself at the age of 36. I told him that I was 72, twice his age, and was still reinventing myself. I hope that helped.
Have a feeling that I will see him again. He will probably show up at Wiley's next door at some point in the not too distant future. It is Island life everyone knows of everyone. But the important thing I think is the lack of random contact that we used to have that we are generally lacking these days. Everyone is separated and hunkered down, just the opposite of pilgrimage. Not much chance for real human contact and the meaningfulness that that can bring.
Yea, it looks like it will be a little cooler today here. That is welcomed.
welcomed loves, Felipé.